Online or by Snail Mail,
Consider Taking These Free Bible Courses
Just CLICK on either the images or text below.
Grasp the hand of Omnipotent Power and face the future with confidence, peace, and assurance. Learn more about God's Word and His plan for your life. Thousands of people like you have taken these courses and been blessed by doing so.
Amazing Facts Television and Radio Ministry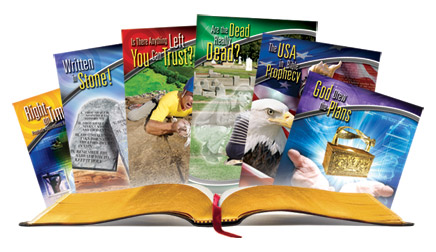 Voice of Prophecy Discover Bible School